By Ritesh Sonavane on Aug 21, 2020 11:47:54 AM
This blog is about how to make the best office set up at home. It mentions various tips for the perfect work from home ideas and how one can increase their productivity in a comfortable arrangement. You can create an ideal home office environment with unique but affordable ideas.
3 Minutes Read
With the current COVID-19 situation, work from home is becoming common for employees and self-employed people. Several strategies will let you stay productive while you are working remotely, starting with how to best set up your home office. You can design and decorate your home office to your exact specifications with tons of work from home setup ideas. Luckily work from home allows you to create the revolutionary designs of green, organised, and innovative workspaces. Here are some tips on how to create a good work from the home environment:
1. Go Green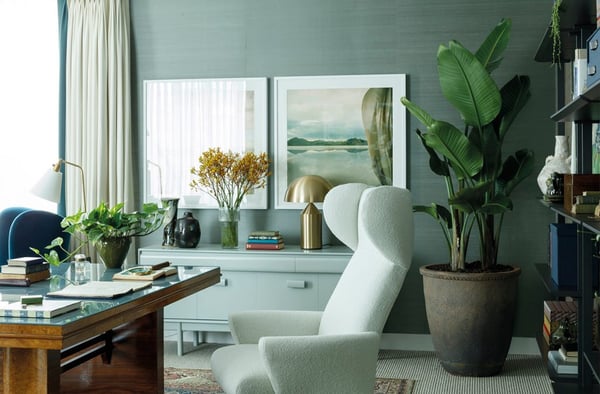 Instead of being in a stuffy office building, working from the comfort of your home is anytime better. Greenery can help you bring the outdoors inside your space. Having that green aspect helps us feel more connected to nature as we are continuously looking at computer and phone screens. Soothe your eyes by bringing a source of life and adding a dash of colour to your office space. Pick some easy to maintain plants like the spider plant, Boston fern, dracaena and ficus, which will help in improving air quality. Reduce your stress and increase your productivity with a green environment.
Here are some smart options on Amazon to give your home office a green touch:
1. Two Layer Lucky Bamboo plant with Big Round Glass Pot and Colored Jelly Balls(Mix Colour) - https://amzn.to/32XGiwH
2. Ugaoo Indoor Plants for Home with Pot- Money Plant Golden, Jade Mini, Sanseveria Green, Syngonium Pink - https://amzn.to/3hZdqIo
3. Good Luck Jade Plant In Round Dew Ceramic Pot Air Purifier - https://amzn.to/32YLCjg
4. Fancy Mart Plastic & Wood Artificial Bamboo Leaves Plant with Wood Hexagon Pot (20 cm, Green) - https://amzn.to/363pIgE
5. Vamsha Nature Care Live Dwarf Orange Plant Tangerine (Santra) Origin Darjeeling - https://amzn.to/32VcGQw
2. Create A Brainstorming Space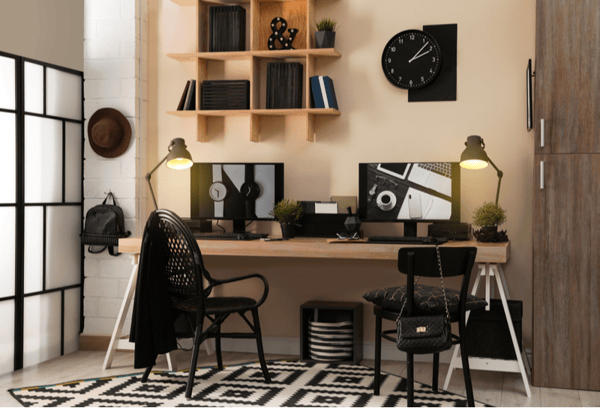 Maintain a space inside your office for brainstorming to get the creative juices flowing and bring in new ideas. One of the best parts about a home office is that you can dictate its decor as per your tastes. Have a place to keep ideas on a pinboard with easy access to pens, notebooks, etc.
Let this space inspire you to be creative. It is essential to have the artwork and to display your favourite things in this work environment. A warm, welcoming atmosphere provides inspiration to boost productivity. Follow colour psychology and pick an energy inducing colours, such as shades of yellow, orange and red.
Here are some smart options on Amazon to keep you motivated:
1. ArtX Motivational Quotes Framed Wall Posters Painting for Office Decor and Home (Set of 6) - https://amzn.to/33YioAh
2. Paper Plane Design Inspirational Wall Poster (Pack of 10) - https://amzn.to/33Zv36a
3. Art Street I Love Tea (Mix Size Set of 9 Photo Frames/Wall Hanging Tea Posters with MDF Tea Pot Plaque) - https://amzn.to/2ECM79q
4. Chaka Chaundh Inspirational Quotes of APJ Abdul Kalam Motivational Wall Frame Poster (Synthetic Wood, 34 x 27 x 4 cm) - https://amzn.to/2G1Zhxd
5. Painting Mantra Art Street Individual Simple Life Theme Gallery Wall Photo Frame Set of 9 (Black) - https://amzn.to/30bXe0F
3. Use A Dynamic Desk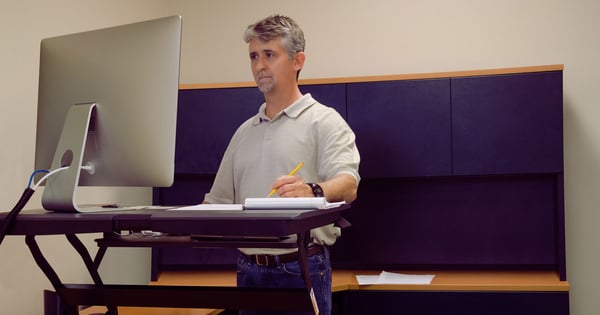 Research shows that sitting for extended periods of time is bad for health. This explains why the new generation of workers is embracing standing desks. Create a standing as well as a sitting desk. Most of the new desks are height-adjustable; they can let you lower or raise the height of the desk as per your need. Some other versions of the desk can be converted to conventional sit-down desks. If you are not inclined to buy a standing desk because of budget constraints, you can try out desk extenders. They allow you to convert any surface to a standing desk which could also be adjusted according to your height.
Here are some smart options on Amazon to make you comfortable:
1. Wooden Study Table Desk, Reading Table, Writing Desk for Home and Office Made of MDF Solid Wood (White) - https://amzn.to/2RWQPSm
2. Folding Wall Mounted Study Desk, Foldable Laptop/Office Table (100% Made in India) - https://amzn.to/336etCt
3. Wood Class Chaman Lap Desk - https://amzn.to/3n3x8H0
4. Height Adjustable Tables (Manual Hand Crank Adjustable) - https://amzn.to/36a592o
5. Rasper Smoke Acrylic Writing Desk Acrylic Table Top Elevator with Adjustable Height - https://amzn.to/3cB4jwO
4. Let Natural Light In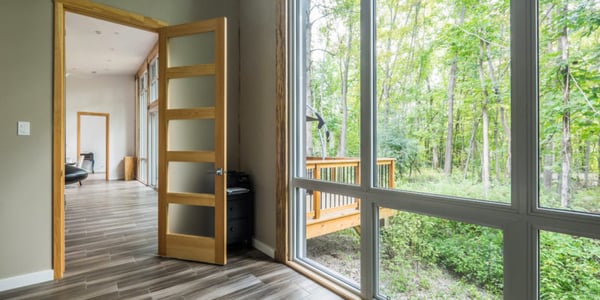 Studies show that people who work in natural light absorb more vitamin D, sleep better at night and have fewer eye problems. Natural light can be the best for your work from home setup; it improves your mood and keeps you energised. In addition to the health benefits, having a home office with natural lighting will help you reduce your energy consumption and lower your electricity bill. Natural lighting is also great for your overall well-being.
Related Post- Top 6 Killer Ideas to Decorate Your Home On a Budget
5. Enable Video Conferencing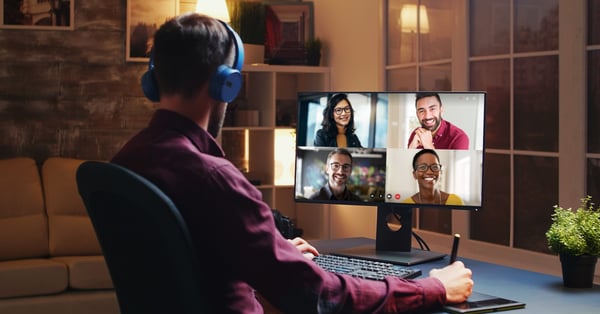 Keep some space of your office or work area free of clutter and distraction to avoid looking unprofessional during virtual meetings. Position your camera properly so that lamps or ceiling fans don't sprout from behind your head.
Here are some smart options on Amazon to ace your video calls:
1. Drumstone Microphone with Mini Hands-free Clip on Lapel Mic for Camera Recorders Compatible with All Smartphones - https://amzn.to/3kNIVHf
2. Logitech C270 HD Webcam - https://amzn.to/3kQgyII
3. CEUTA® Professional Grade Lavalier Lapel Microphone Omnidirectional Mic with Easy Clip - https://amzn.to/3jiroa9
4. SMILEDRIVE® Portable Bluetooth Mobile Conference Call Speaker with Omnidirectional Mic - https://amzn.to/2S0gGZI
5. AKG Lyra Ultra-HD, Four Capsule, Multi-Capture Mode, USB-C Condenser Microphone - https://amzn.to/3cuoQTC
6. Bring Ergonomic Furniture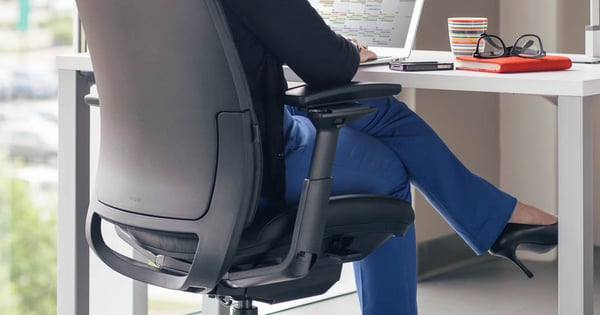 One of the tips for working from home effectively is to choose comfortable and ergonomic furniture for your home office. As most of the time is spent in the office, a piece of well-designed and ergonomic furniture is essential for your health and well-being.
Here are some smart options on Amazon to give your body some rest:
1. RNG Furnitures Ergonomic Executive, Boss Chair - https://amzn.to/3kH7cPo
2. Ergonomic Design Maverick Laptop Desk by Friends of Furniture - https://amzn.to/33ZwCky
3. HOPz Multipurpose Foldable Laptop Table with Cup Holder - https://amzn.to/3j7iQ5D
4. AmazonBasics Foot Rest (Black) - https://amzn.to/341dqTp
5. Fashion Hut Chair Pads w/Ties (16" x 16" Square, Pack of 2) - https://amzn.to/3j63jmL
7. Use Smart Storage Solutions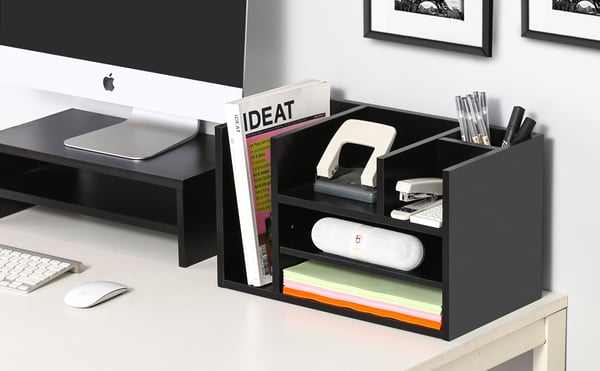 Mostly home offices don't have much space to work with. That's why you must add smart storage solutions to your work from home setup ideas. The right storage solution will help you keep everything in its place. You can find every part of your office neat and mess-free.
Here are some smart options on Amazon to manage stuff on its own:
1. 23 Pieces Stationery Kit - https://amzn.to/3mUZjaL
2. Callas Metal Mesh Desk Organizer - https://amzn.to/36a70UU
3. P-Plus International Cable Clips - https://amzn.to/30bW1WW
4. Lukzer Wooden Pen/Pencil Stand with Drawer Office Stationery Mobile Holder - https://amzn.to/2G7BrjA
5. House of Quirk Electronics Accessories Organiser Bag - https://amzn.to/309bKWS
8. Enable Tech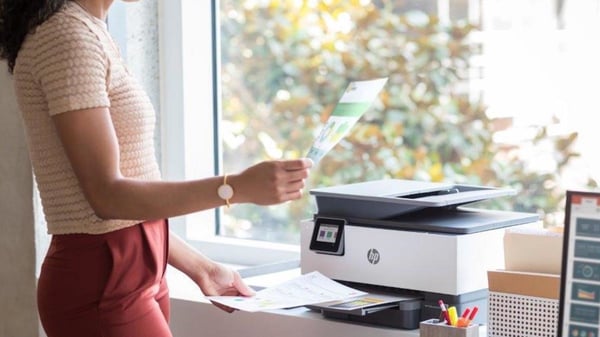 The last and most important thing to consider is your home office technology. You should fix all the additional features of your gadgets to facilitate your work. You have to make sure that technology is your best accomplice. Don't let frequent technical faults in your existing devices cause frustration at work. Switch to wireless printers, mouses and other office equipment to avoid clutter. Investing in this will let you work at ease and reduce shoulder, back and wrist strain.
Here are some smart options on Amazon to ace your tech game:
1. HP DeskJet 2331 All-in-One Inkjet Colour Printer - https://amzn.to/36bXAYO
2. D-Link DIR-615 Wireless-N300 Router (Black, Not a Modem) - https://amzn.to/3j4TZ2r
3. Cosmic Byte GS410 Headphones with Mic and for PS4, Xbox One, Laptop, PC - https://amzn.to/2ECQiSE
4. LAPCARE ChillMate Adjustable Laptop Cooling Pad with Twin Fans - https://amzn.to/3cuO9F8
5. Axmon Extension Cord with 2 USB Charging Ports and 6 Socket - https://amzn.to/2EzNndj
To Conclude…
Experimentation is key! Initially, you will find yourself experimenting with different types of setups until one gives you the most comfort and satisfaction. You can get it right and enjoy the process of your home office transformation.