By Soniya Gaonkar on May 28, 2019 11:37:40 AM
Pune – one of the best lands in our country for growth and opportunity – has steadily been growing over the years and has finally reached a level that currently inspires further progress. It is no secret that with every passing day there are several more people flocking into the city.
Ever since the establishment of the Rajiv Gandhi Infotech Park on the cusp of the millennium – Pune has seen nothing but advancement; and, not just a normal sort of advancement but a more overall advancement.
This has obviously increased the demand for homes and thus opportunities for investors. This year is going to be no different than the previous one.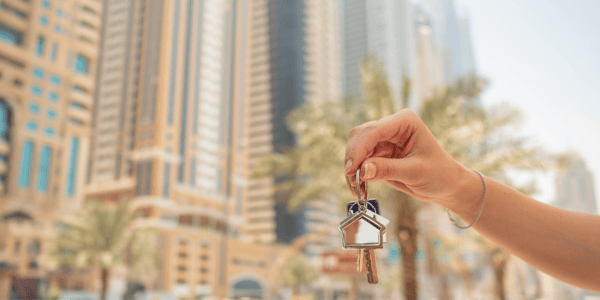 One of the industries that was almost immediately set into a flux state of growth since the set-up of the IT hub has been the Real Estate industry. It is fairly obvious that once the IT sector had been set-up – they would've created a variety of jobs in huge numbers.
Pune as a city – continued to grow – Real Estate companies majorly contributed and made sure that there was plenty of room for everybody. And, now that the whole city has absorbed an unrelenting surge of life of its own – several other earlier overlooked areas in the city are growing at a rapid pace.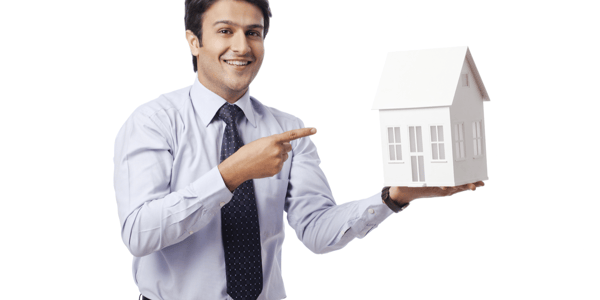 Understanding real estate growth
Pune has adopted significant change since 1990. With major IT and automotive industries spreading their arms on the city's borders, Pune has gone under a complete makeover in the last three decades. And now, the merger of 23 villages, materialization of the visionary Pune Smart City project, and flagging off of Pune Metro by 2021 will cause a significant facelift.

"Property rates in Pune would move significantly up by 2020. If you can't foresee the future, then look at the last 30 years, how Pune has grown as an investment hotbed and people who invested then are now millionaires."says Sameer Desai, CMO at Kohinoor group, Pune.

As more housing projects enter the market, many locations will continue to witness great traction among prospective home buyers. Several areas in Pune have witnessed a steady increase in the number of customer enquiries as developers come up with affordable as well as upper mid and high segment projects, coupled with enticing offers to lure customers.
However, choosing the right location doesn't depend on only a good project or an offer. It depends on your cause, choice and capability. So, here we have a list answering 'which is the best area in Pune to buy flat?' for everyone, from families to individuals and from business persons to IT professionals. Take a look:
Best Areas in Pune to Buy Flats or Invest in 2020

1) For new home buyers & investors
Balewadi
Balewadi is a north-western suburb of Pune located in the outskirts of the city. It houses the Shiv Chhatrapati Sports Complex popularly known as the Balewadi Sports complex.

Balewadi enjoys close proximity to Baner, Wakad, Aundh, and the Mumbai- Expressway. Pearly White Dental Clinic, Apex Eye Care Clinic and Life Line Hospital are among the major hospitals in Balewadi. Balewadi high street is famous for its bars, restaurants and night-life. Plus it's easy to find plenty of greenery in the surrounding.
Average Locality Price: Rs 6,844 per Sq-ft (source: magicbricks)

Wagholi
Wagholi was initially an industrial zone, but now Wagholi has facelifted to a significant residential destination thanks to its excellent connectivity to leading IT parks like EON IT Park, World Trade Centre, Giga Space etc.

Convenient access to essential places such as hospitals, colleges, schools, eateries, marketplaces, malls, and others makes it popular among buyers. The investment is worth every penny since you could also earn Rs 18,000 - 25,000 for 2 BHKs on an average as rent if you let out the property.
Average Locality Price: Rs 4,576 per Sq-ft (source: magicbricks)

Pimple Nilakh
Pimple Nilakh is one of the finest locations in the suburbs of PCMC. Since a few years, property rates in this area have gone up tremendously. The location enjoys all the advantages that the prime locations in the city experience.
Many companies have started ruling the IT hubs of the area; hence, the property in Pimple Nilakh has found its impetus. Wadhwani Constructions, Muktaa Developers etc. offer some of the best properties in Pimple Nilakh.
Average Locality Price: Rs 7,604 per Sq-ft (source: magicbricks)
Moshi
Located almost at a direct intersection between the Nashik-Pune highway and the Alandi-Dehu road – Moshi – is an area that is quite strategically located within the state of Pimpri-Chinchwad. Among some of the other surrounding areas in the region – Moshi comparatively has some of the best infrastructure and roadways.
Its close proximity to the Bhosari and Chakan industrial belt gives it an added bonus. Because of the betterment of the roadways that connect Moshi with the rest of Pune, it's distance and ease of travel to Hinjawadi has also massively increased – which means that a lot of people have been choosing to move to this region.
Average Locality Price: Rs 4,841per Sq-ft (source: magicbricks)
---
Related post - Popular Areas for Residential Property Investment in Pune
---
2) For IT professionals
Hinjewadi
Hinjewadi is the largest IT hub of Pune as most MNCs have opened their corporate offices here like Infosys, Wipro, Cognizant, etc. The presence of these MNCs has given a significant boost to the entire area – in terms of employment, real estate, connectivity, and even social infrastructure and facilities. No wonder it has been recognised as the best place to buy home in Pune.

In addition, Hinjewadi is a well-developed suburb, which holds an upper hand over most of the top residential areas of Pune. If you are genuinely interested in investing in a 2 or 3 BHK home in Hinjewadi, then you should definitely check out Tinsel Town and Tinsel County by the renowned Kohinoor Group.
Average Locality Price: Rs 5,702 per Sq-ft (source: magicbricks)
---
Related post - Checklist for Buying a Home in Hinjewadi
---
Ravet
Located in the north-western region of the city – Ravet – a much less spoken about suburb in the past - has been steadily growing into a prime location for both living and investments. Ravet has seen a lot more growth in recent years because of its extremely ideal a well-suited location.
Its close proximity to the industrial zones in Chakan and Moshi, PCMC and then the Rajiv Gandhi Infotech Park in Hinjawadi has hugely contributed to the inclusion of a lot of builders and developers to grab the opportunity and make investments in terms of real estate development. It is also very well-connected to several parts of Pune, Pimpri-Chinchwad and Talegaon.
Today, the civic amenities along with the infrastructural and hospitality industry have well-grown to provide for the increasing inclusion of people moving into the place. The current residential projects that are available at Ravet range from affordable to luxurious. Under the current state of affairs – there is a lot more room for further advancement and growth in and around the area.
Average Locality Price: Rs 5,563 per Sq-ft (source: magicbricks)



Wakad
Wakad is an ideal example of a rural area undergoing a transformation. Top notch infrastructure, continuous water and power supply have been key in making Wakad a sought after place of residence by many individuals.

Modern amenities, utilities and close proximity to Mumbai Banglore highway and Rajiv Gandhi Infotech park have made Wakad the most sought after residential place in Pune. Every day new projects are coming in Pune Wakad.
Average Locality Price: Rs 6,575 per Sq-ft (source: magicbricks)
Katraj - Kondhwa road
The area surrounded by Katraj and Kondhwa is one of the fastest developing IT hubs in the city, apart from being an industrial zone. The civic amenities in the area are well-developed, and people residing here can quickly get across to the business hubs in Pune in no time.

The proximity to Hadapsar has significantly increased the value of the area. The Amanora Park Town, Magarpatta City and Phursungi IT Park are located close to the residential zone, making it perfect for buyers and investors. It has been a favourite, best location to buy flat in Pune.
Average Locality Price: Rs 5,432 per Sq-ft (source: magicbricks)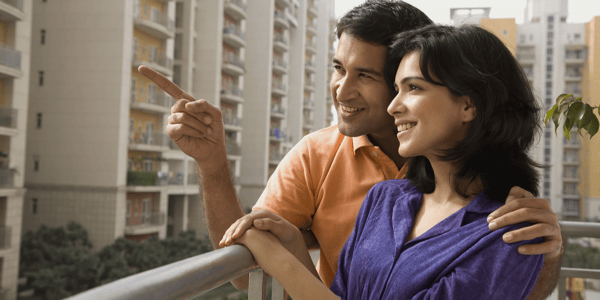 3) For Second Home Buyers or Investors
Bavdhan
Each location offers a distinct surrounding and lifestyle. If you are a Maharashtrian and prefer to stay connected to the core areas of the city, Bavdhan can be your next favourite residential location in Pune. This region is located near Chandni Chowk and Kothrud is just 5 mins away from here. Hinjewadi IT park is a 30 min drive via the Pune-Bengaluru Highway.

While a large number of projects are sprouting here, natural beauty is in abundance in this area. Infrastructure, transportation, amenities and cleanliness are all on point.
Average Locality Price: Rs 6,617 per Sq-ft (source: magicbricks)


Keshav Nagar
Keshav Nagar, located in the bustling centre of east Pune, is an excellent locality. It has convenient connectivity to nearby working spaces. The proximity to Koregaon Park adds to its value.
This area is exceptionally tidy and is close to all high-end shopping malls such as Phoenix Market City and Amanora Mall. Keshav Nagar also has some of the top schools and hospitals. Everything one needs is within a short drive reach.
Average Locality Price: Rs 6,009 per Sq-ft (source: magicbricks)
Shirgaon
Located just off the Mumbai-Pune Expressway – Shirgaon is massively developing in several life prospects all throughout. Right from real estate, to civic amenities, to roadways, to infrastructure and quite a bit more – this place is now largely becoming as one of the best places to invest in Pune if one needs easy returns and good accessibility to the two biggest cities in the western region of the country.
Realising this potential – a lot of builders and developers have already started developing projects in the area. The civic amenities are also increasing in both quantity and quality. Shirgaon is also well-connected with the MIDC and Chakan industrial areas and isn't too far away from the Hinjawadi IT park either.
Average Locality Price: Rs 4,000 per Sq-ft (source: olx)
---
Related Post - Project Highlight - Abhimaan Homes: A worthy investment at Shirgaon
---
Final Thoughts
These are some of the locations for your property investment in Pune that have seen quite a massive up-scale development in recent times. And, judging by the potential that Pune has and the number of industries and people who are moving-in everyday in-to the Oxford of the east – the rate and range of development is only going to rise.
This doesn't only include a single industry because when a city such as Pune aspires to grow further – all of the industries must grow simultaneously. Therefore – for anyone connected with the city in any way – good news will almost always be just around the corner.

Buying a home in Pune can be a tedious task, but choosing the right location is the most important step on which many other decisions are dependent. So choose wisely!
Want to keep a list of Pune's Top Real Estate Locations for 2020 handy with you?
Download the FREE Guide by clicking the image below.