By Anjali Thakkar on Jul 2, 2019 11:15:04 AM
The process of buying a house in India is possibly one of the biggest personal investments and tedious process.
At the outset, any set of tips for buying a flat say that one needs to fix on a budget, location and requirements as per personal or family needs. However, beyond that when it comes down to making the final decision, we enter the world of legal process of buying the house in India.
While some people have peripheral knowledge of the legalities involved in this process, others are confused and worried. Home buyers are often misguided by ill-informed brokers or shady builders, resulting in loss of money and other legal risks.

To help you understand it better, we've tried to break it down into simple steps. Think of it like a property buying guide – except it covers the legal aspects and not the general ones. So let's take a look at -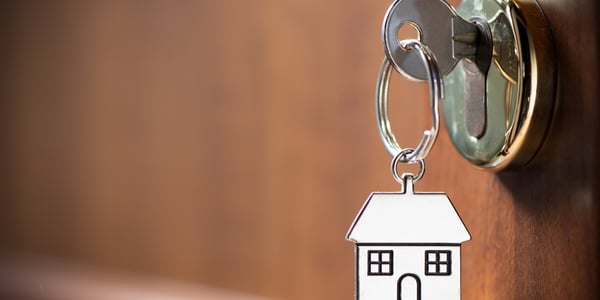 The Legal Process of Buying a House in India
1) Title Verification
As a preliminary step, the buyer must first confirm the existence and validity of the property title. It must be free of any mortgages or previous unpaid dues. Scrutinize all documents for a minimum period of the last 12 years, going up to 30 years for any legal discrepancies.
2) Seller's Identity Verification
As important as verifying the flat's title documents, if not more, is verifying the identity of the seller(s). Insist on scrutinizing valid legal documents like a PAN Card, Aadhar Card, etc.
In case of the seller being an organisation, check for legal documents related to the company's registration, TAN number, etc.
3) Documents Related to Land Use
Ascertaining the type of land – residential, commercial, industrial, non-agricultural, mixed-use, etc. – is a crucial step. Several state and national laws prohibit the use of land for purposes other than what it is meant for. If the land and its usability have been converted legally, look for land conversion documents.
4) Construction Approvals
In the case of an already constructed building, verifying the building or layout plan is a must. It must be sanctioned by the municipal authorities, government bodies, statutory and regulatory authorities, etc. to provide electricity, water, environmental clearances, fire safety, etc.
5) Occupancy Certificate
The seller must obtain an Occupancy Certificate (OC) before transferring the property titles. A missing OC could create severe problems for the buyer ranging from hefty penalties to demolition of the property.
6) Payment of Taxes
If the seller has not paid property taxes, it attracts heavy penalty charges resulting in poor value. Be sure to verify with the municipal authorities that the seller has not defaulted on tax payments.
7) Mortgages and Other Claims
In case the flat or building or land is under dispute for any reason whatsoever, the chances of an encumbrance existing are very high. Check government websites where property registration information is available.
You can also issue a public notice in the newspapers, before completing a financial transaction. Third party claims, if any, are always better to be aware of at the outset.
8) Compliance under RERA (Real Estate Regulatory Authority)
And the last but most important due diligence - check whether the property is registered under your state's RERA. The RERA website also provides information about any cases or complaints filed against the developer, defaulted payments by the developer, etc.
Due to the nature of the investment being large, it is always better to be extra cautious while buying a flat or property. It is also advisable to take professional legal advice for proper scrutiny of all legal documents and gain important information.
While scrutinising every small legal aspect may take a longer period to execute a deal, in the long run this will bring you peace of mind and fetch a better return on investment.


Managing all these documents can be messy, so here is some help: An Expanding File Folder (Fits A4 Paper, Black, 13 pockets) - https://amzn.to/33XI0xn
Related Post - What is the procedure for applying for a Home Loan?
---
Related Post - Features and Amenities to Look for When Buying a Home
---